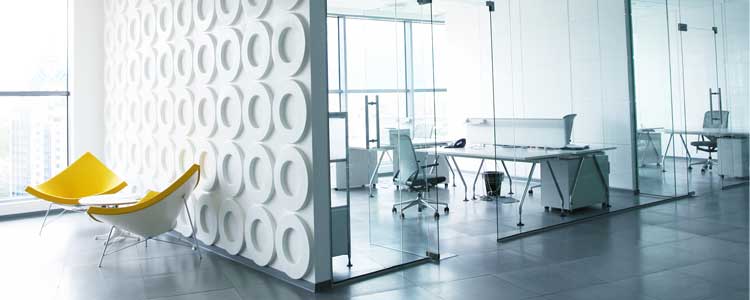 Glass Replacement
Glass gives partition walls an excellent appearance and generates optimistic environment. Its soundproofing properties allow working in peace and uninterrupted conditions for commercial offices. In other words, glass partition is a concept that splits the large space into convenient and desired partitions. Diverse partition angels are accomplished with the help of toughened glasses. The method of glass partition is fabricated by professional architecture based on the purpose and convenient of the end users. It comprises toughened glass doors using hardware and can be reused for other appropriate site with the help of technically sound glass partition.
Glass Partition plays a crucial role in commercial interior designing. This glass partition concept is used to generate separate rooms, halls, cabin etc. It helps to generate privacy and distinctiveness to the clients providing complete convenient and ambience. Comparing to the other glass partition Preeti Dreamland Services Glass partition saves more spaces for utility. It can be easily renovated into any desired design concepts in interior.
Aluminium Fabricators in Mumbai is one of the prime suppliers of glass partition offer the partitions in different sizes, shapes and dimensions. Our glass partition walls are also available to comply with fire protection regulations. To know more about our glass partition segment do call us today at 022-241-3151. Or send us an email and our team of specialists will help you as soon as possible.