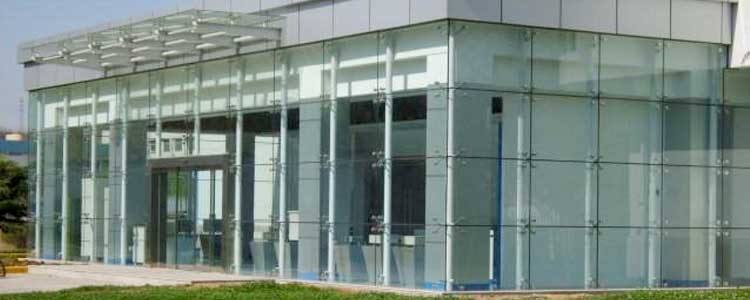 Entrance Toughen Glass
Preeti Dreamland Services fabricates custom interior and exterior doors and toughened glass entrances that offer prolonged visibility and elegance. Each door is custom made to specifications and is available with a range of push pulls or panic devices. Diverse locking systems are also available which include bottom rail mortise locks or electric magnetic locks, center lock housings. Entrance systems can include custom sidelites, transoms and stabilizing fins.
Toughened glass is also known as tempered glass. It is prepared by processing it with special thermal or chemical treatments. Toughed glass is fabricated with uneven heating through particularly designed outlets, which gives it numerous inner layers. This enhance its power, making it much robust than normal glass. Moreover, when it shatters it breaks into cube-like pellets and not giant, sharp shards. Therefore it is much safer to use than regular float glass. Toughened glass is six to seven times as strong as ordinary glass.
The toughened glasses are utilized in a variety of applications. It is used in buildings, homes, Office Reception Entrances, retail store fronts, showrooms, malls, Glass Wall Partitioning, sliding doors etc. Car windshields and windows are also made of tempered glass. Preeti Dreamland Services are one of the premier Building Classification in Mumbai which assure excellent quality, cost-efficiency and outstanding expert's service on which you can always rely on.